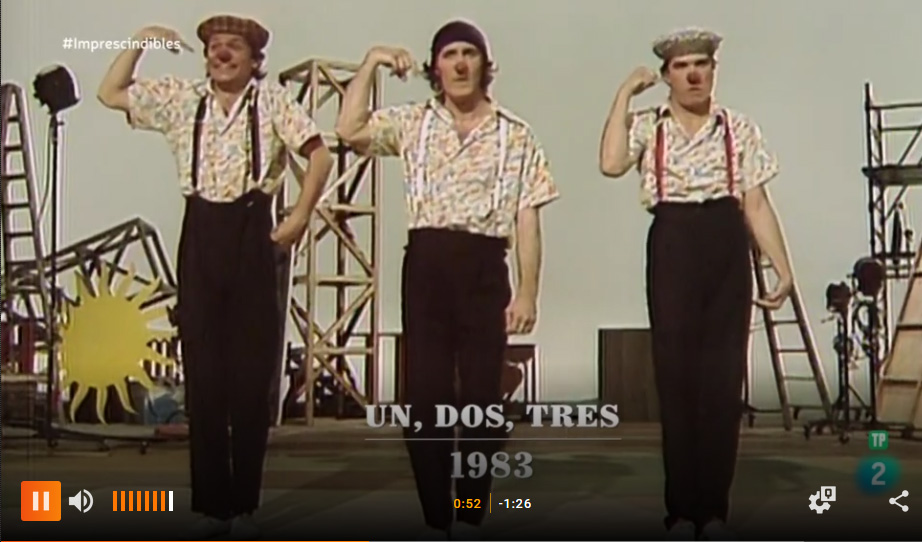 Essentials - The Tricicle participates in 'One, Two, Three ...'
Chicho Ibáñez went to see the Tricicle at the Sala Cadarso and, after the show, he proposed that they perform on his program.
"We obviously said no. How were we, theater people, cultural people, to participate in such a commercial program? ", Explains Carles Sans. The creator of 'One, Two, Three…' was so persuasive and insistent that he invited the actors to dinner at his house and told them that 22 million people would see them and they said "Maybe it is worth it", remembers Paco Mir.
Watch
Documentary Tricicle 40 years by ``Minoria Absoluta`` + TV3
This is the story of three boys from Barcelona who at the beginning of the 80's took to the stage and ended up revolutionizing Catalan comedy.
His is a story of audacity, success, perfectionism, friendship.
Watch