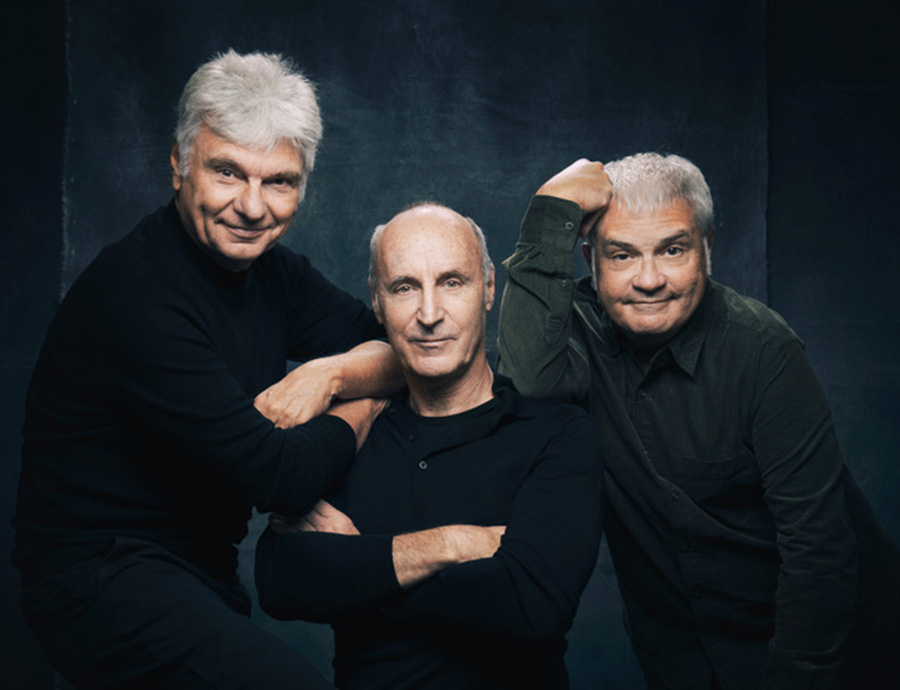 TRICICLE is a physical comedy theater company where humor is the fundamental basis of all their shows.
It is made up of three actor-founders: Joan Gracia, Carles Sans, and Paco Mir. The company was created in Barcelona On November 1 1979. It started out as a a physical comedy trio, representing short gags on the street and in small performance spaces.
At that time, each of the three components of Tricicle were students of the Institut del Teatre de Barcelona, in the Pantomime and Dramatic Art sections.
In 1982
, a
fter several seasons performing in alternative venues, they took the leap into the professional circuit, premiering at Sala Villarroel in Barcelona. That performance was composed of sketches of very different genres that had been created throughout their time in theater cafes. The show was titled MANICOMIC and was a resounding success with critics and audiences. With Manicomic they would obtain an award at the Sitges International Festival that year.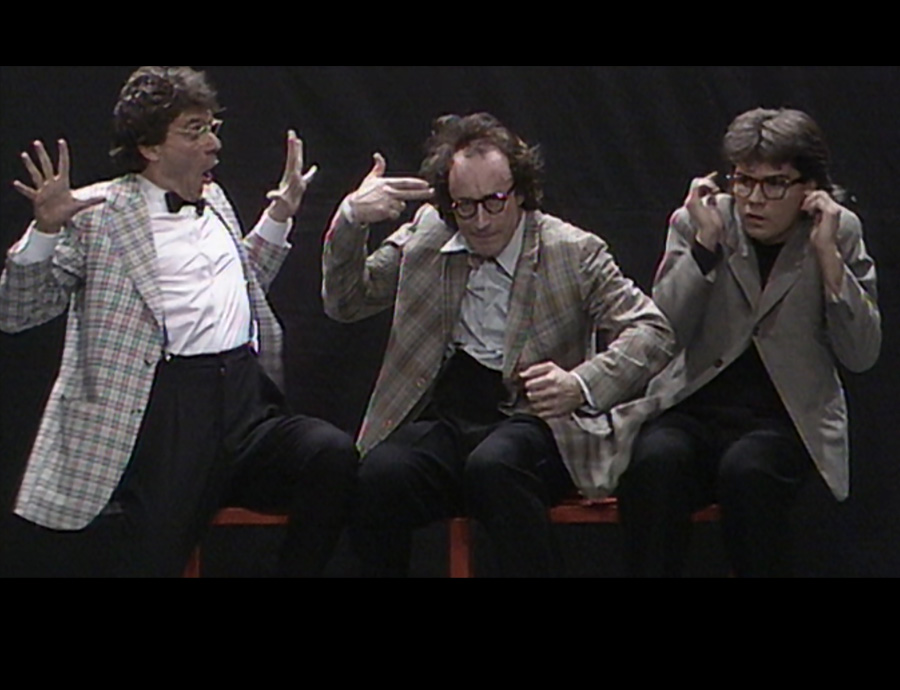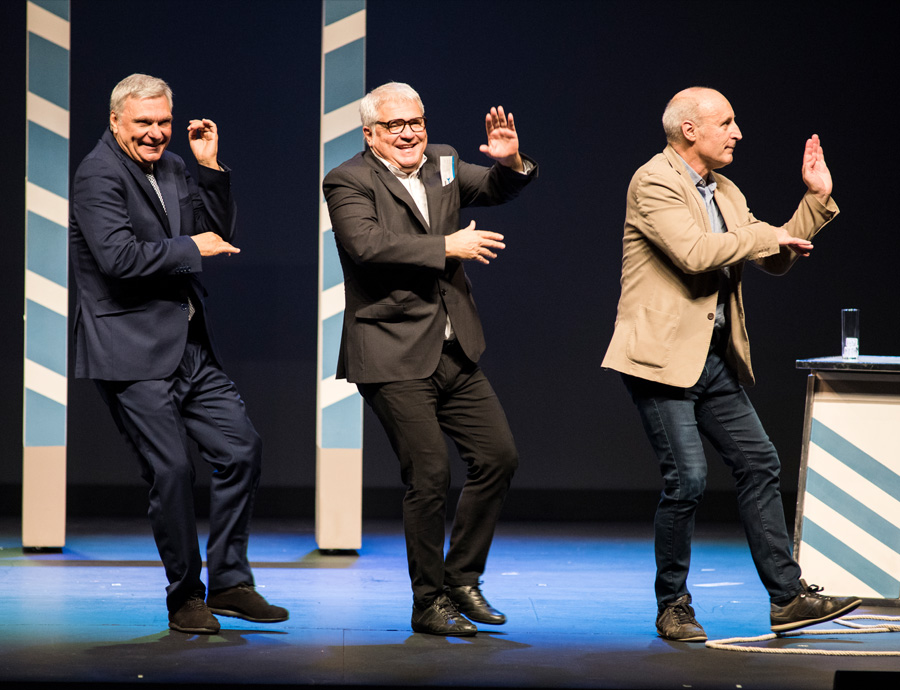 A surprising appearance on a Spanish television program earned them national recognition, which led to their debut at the Sala Cadarso in Madrid.
In 1984 they released their new show: EXIT, which was their first full time length performance. With EXIT they left their country to tour for the first time and Tricicle began to carve a place for themselves within the European theater scene.
The definitive consolidation came in 1986 with SLASTIC. With it they filled all theaters they performed in, both in Spain and in Europe.
Slastic was followed by TERRRIFIC and later ENTRETRES (with marked their reach of 20 years of professional existence). For this reason they decided to release an anthology entitled TRICICLE 20, which allowed its large audience to revisit their most cheered sketches throughout their career. After Tricicle 20 they created SIT, a show with which they achieved unprecedented public and critical success. This show has been followed by Garrick, which premiered in 2007, and BITS, premiered in Alicante in May 2012.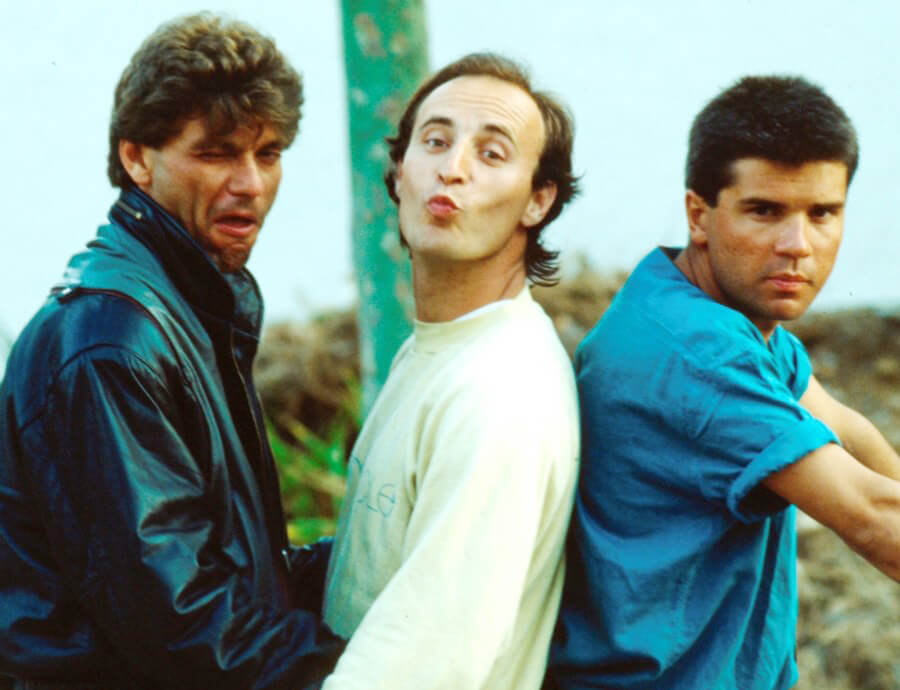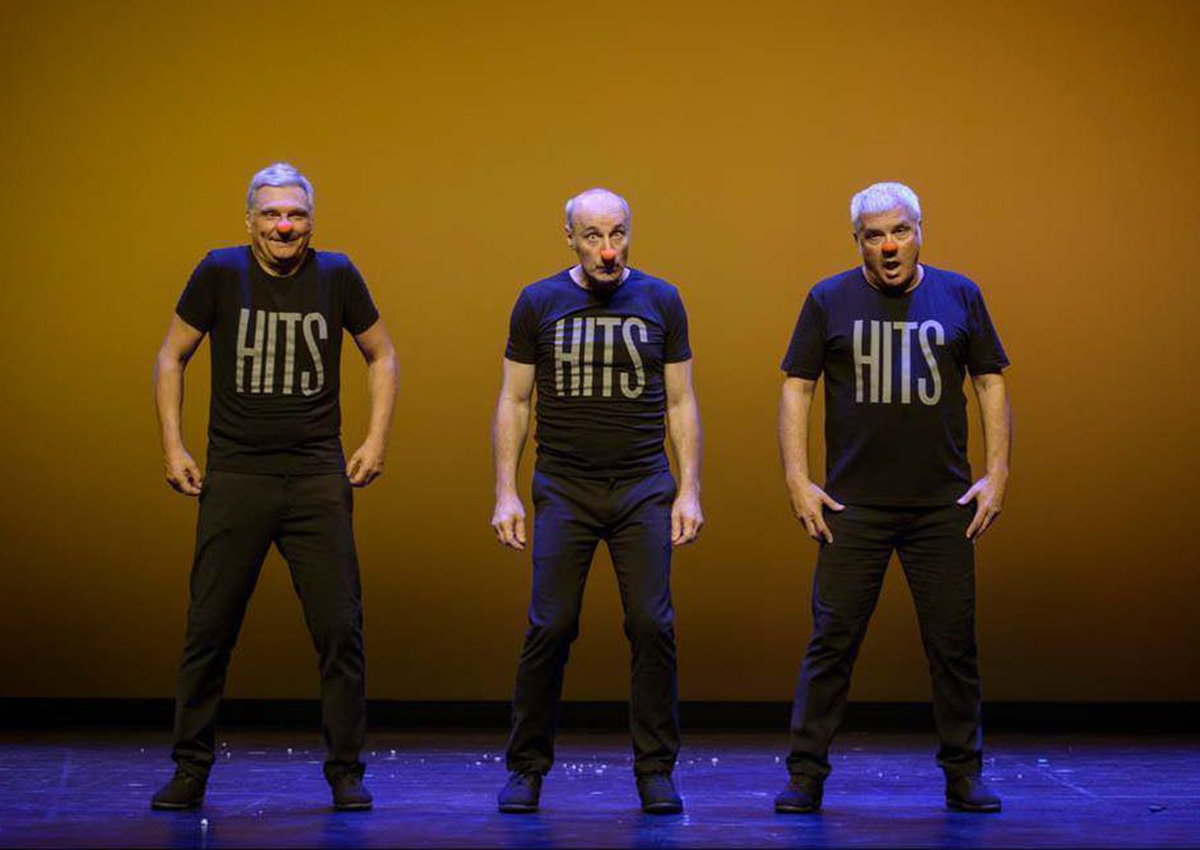 They ended their career as a trio with their latest show, HITS, with which, after 40 years working together, Joan, Carles and Paco bode farewell to the stage.