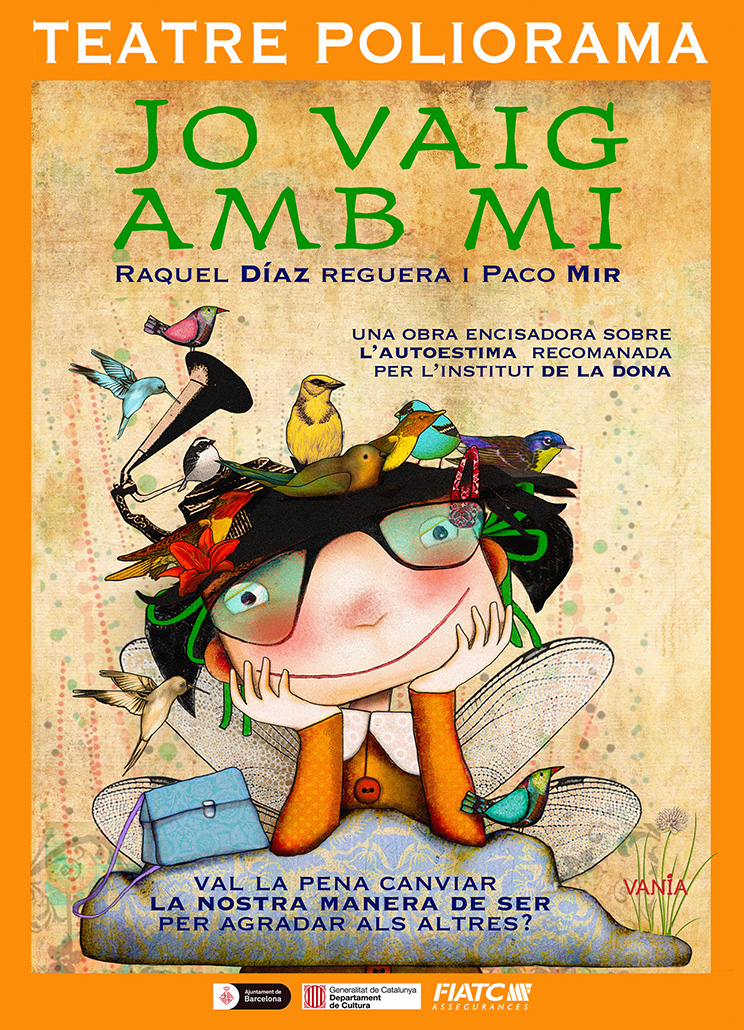 Sol is a very special girl, she wears wings and wears birds on her head. Sol really likes a boy called Martí, but Martí doesn't pay attention to her, he doesn't look at her, he never looks at her, in fact he doesn't seem to see her. Sol's friends advise her to change things from her physical appearance and personality so that she can arouse Martí's interest and she, who is willing to do anything, gets rid of her hair tails, takes off glasses, facial freckles, wings, and even her birds on the head.
Fortunately Sol has a family that loves her dearly, that has raised her in harmony, stimulating communication, respect, and of course, a sense of humor. She alone will reach precise and decisive conclusions for her happiness …
Venta de Entradas
We are looking forward to seeing you here. It takes a good dose of your humor in this rarefied environment. Come as soon as possible!
Fernando Merino, El Mundo
«Indeed this is the best definition of a work without words for decades that has forged a unique and perfectly identifiable style.» 
David Céspedes, El diari de girona.
«A very long applause put an end to the show that can directly be baptized as the best of the best of the best of Tricicle.»
Laughter from minute 1! It passed me super fast, we enjoyed it in a big way!