Is there anything more boring than being a pink princess?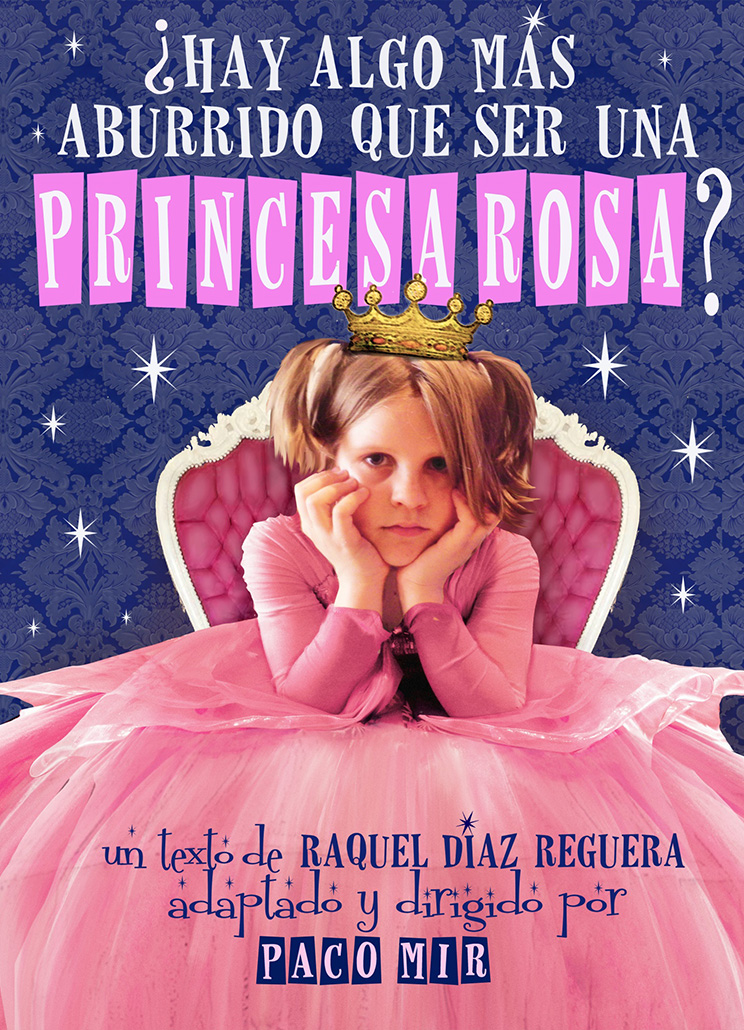 Carlota is a princess as pink as all princesses … She has a pink dress, a pink room and a "happy" and enviable pink life, but, nevertheless, Carlota gets very bored because all this kissing Toads in search of a blue prince does not interest her at all. What she would like to do would be to hunt dragons, ride a balloon or swim on the back of a dolphin.
The protagonist of this story will shake an entire kingdom for the mere fact of wanting to be the person she wants to be and not the one others want her to be. According to Carlota, the solution is very easy, people have to understand that there are girls who instead of wanting to be pink princesses, prefer any of the millions of colors in the world.
We are looking forward to seeing you here. It takes a good dose of your humor in this rarefied environment. Come as soon as possible!
Fernando Merino, El Mundo
«Indeed this is the best definition of a work without words for decades that has forged a unique and perfectly identifiable style.» 
David Céspedes, El diari de girona.
«A very long applause put an end to the show that can directly be baptized as the best of the best of the best of Tricicle.»
Laughter from minute 1! It passed me super fast, we enjoyed it in a big way!