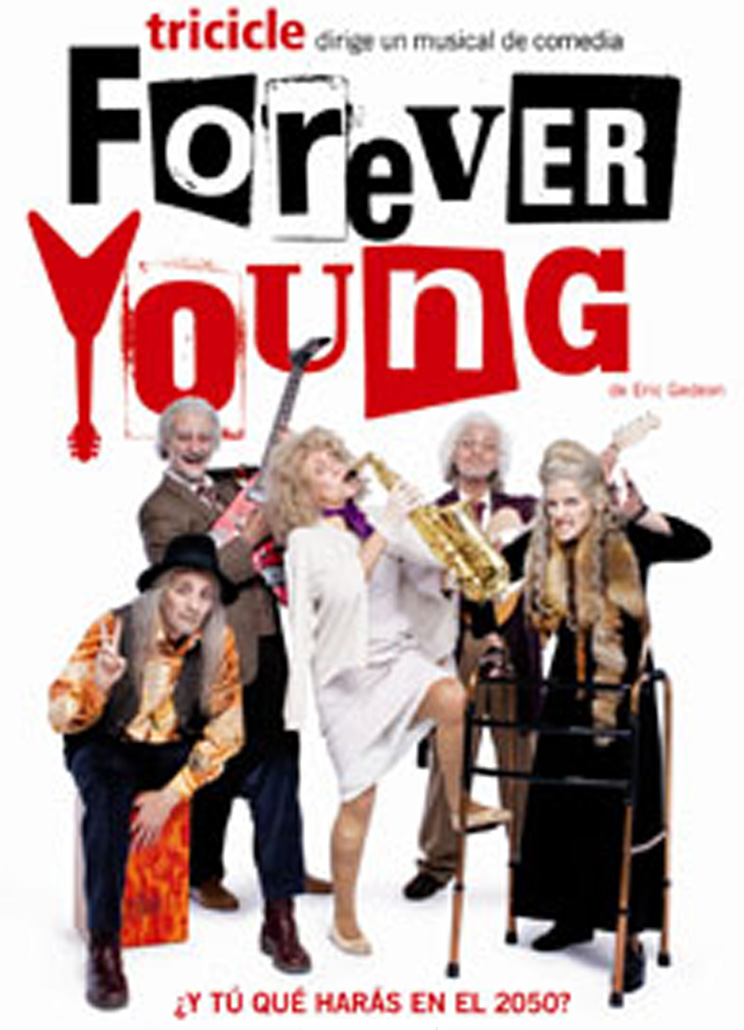 Seven young actors play themselves, or what they will be in 40 years, when they are living in a residence for retired artists who do not resign themselves to simply being old.
A tender show, without ever scratching the cheesy, fun without falling into bad taste, smart but for audiences of any age. A comedy where songs are sung (very well) that sleep part of our DNA. A breath of fresh air in the world of conventional music. A breath of hope. A song about "living every day".
Joaquin Melguizo, Heraldo de Aragón
«The result is a fun, light and entertaining show that draws a lot of laughs from the audience. It is marked by that cheeky and cheeky humor, the sense of rhythm, of comedy, and by the extraordinary communication skills so typical of the Tricicle.»
Wonderful musical, wonderful show. Very funny. Two hours that are spent in nothing. They have enchanted me. Everyone has a special moment that makes this production very, very special. Congratulations on making me very happy for two wonderful hours. Thank you.
Julia Albaladejo, La Opinión
«Tricicle is a common gift for spectators, this time they did not go on stage but their" brand "is more than present in a montage that aroused laughter and where gestures are as important as the voices of the singers and actors who remembered great themes of rock and pop.»
«A unique show characterized by the originality of its approach, by its tender, human, close and credible humor, by the inclusion of a dozen skilfully adapted musical themes and the peculiar creativity of the Tricicle.»