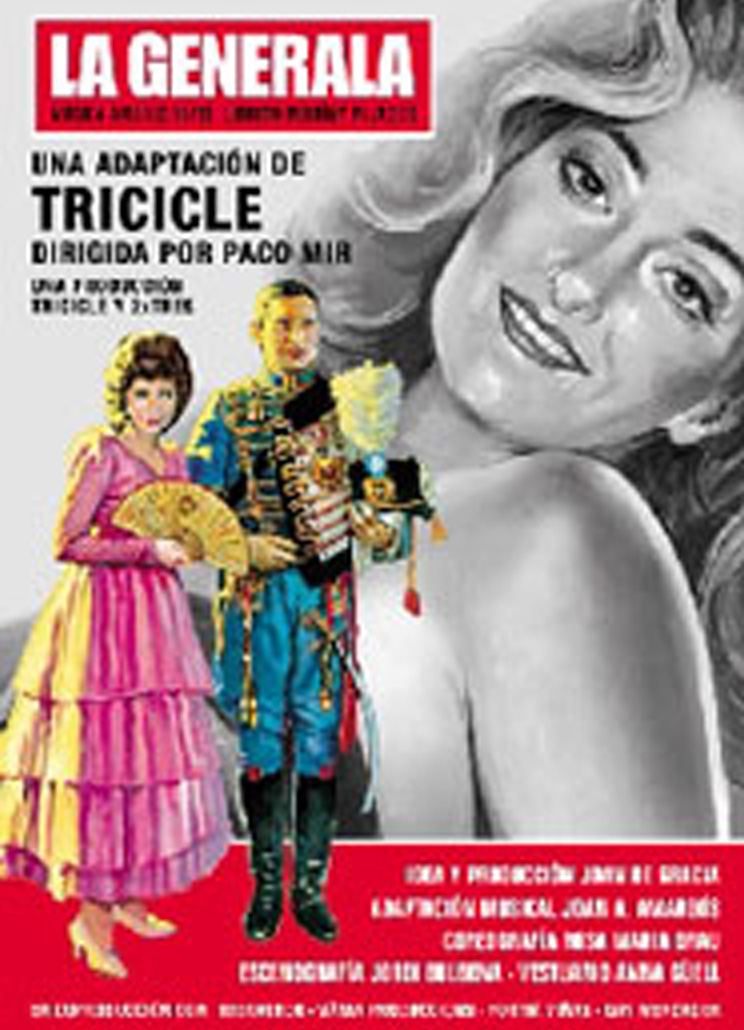 The General is a messy comedy with well-defined characters and dynamic dialogues that sometimes seem to be features of a good sitcom. It has, moreover, an added value, the moment of endearing love that touches the sensitive side of the audience without being sticky.
Let's not forget the songs: without being one of the zarzuelas known mainly for its score, it has very contagious numbers and the whole is elegant and fresh. In short, the perfect material as a starting point to create a good show. One of our mothers told us: "you should put on The General, it's very cheerful and fun divert" and added "people came out singing and humming their songs …"
The General, premiered at the Gran Teatro de Madrid on the 14th June 1912, with music by Amadeu Vives and libretto by Perrín i Palacios, is a zarzuela where you can find some parallels with the current monarchies, busy and worried about finding the ideal consort for their single princess. It has a vaudeville structure that will allow us to accentuate the comic tone it already has.
From a young age until today you have made me laugh until tears come to my eyes, you are the best. Greetings.