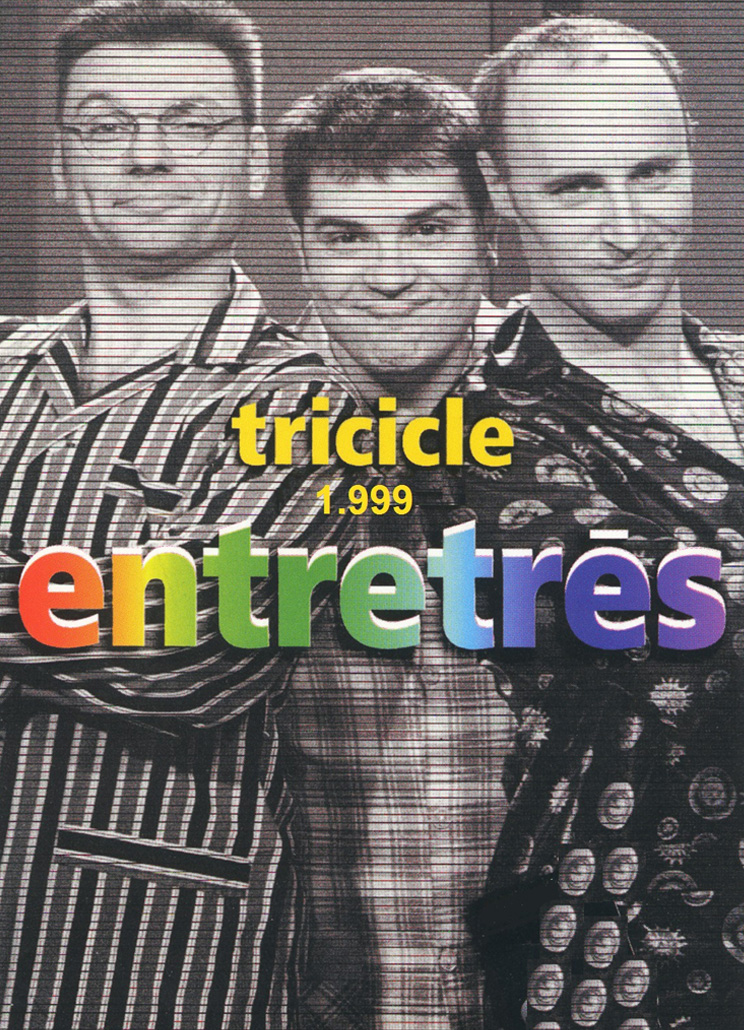 When we considered this work – the fifth of our first trilogy – we set ourselves as our main objective, as always, to provoke smiles and unleash laughter with independent sketches that revealed the weak points of human behavior.
After the first rehearsals, we discovered that all the material we were working with was susceptible to being treated as a sitcom. It was a risky bet because, if it is already difficult to dramatize ninety minutes without speaking, it is crazy to capture it in theater in a TV format characterized by fast-paced dialogues. But we did it, we like risk.
The result is Entretrés, a five-episode television comedy starring three highly misunderstood artists who share a small apartment.
Spectacular creativity. Masterful!
These three geniuses cause me all the nostalgia in the world. I owe them a large part of my clownish attitude and drive to bypass shyness and get on stage. Thank you.