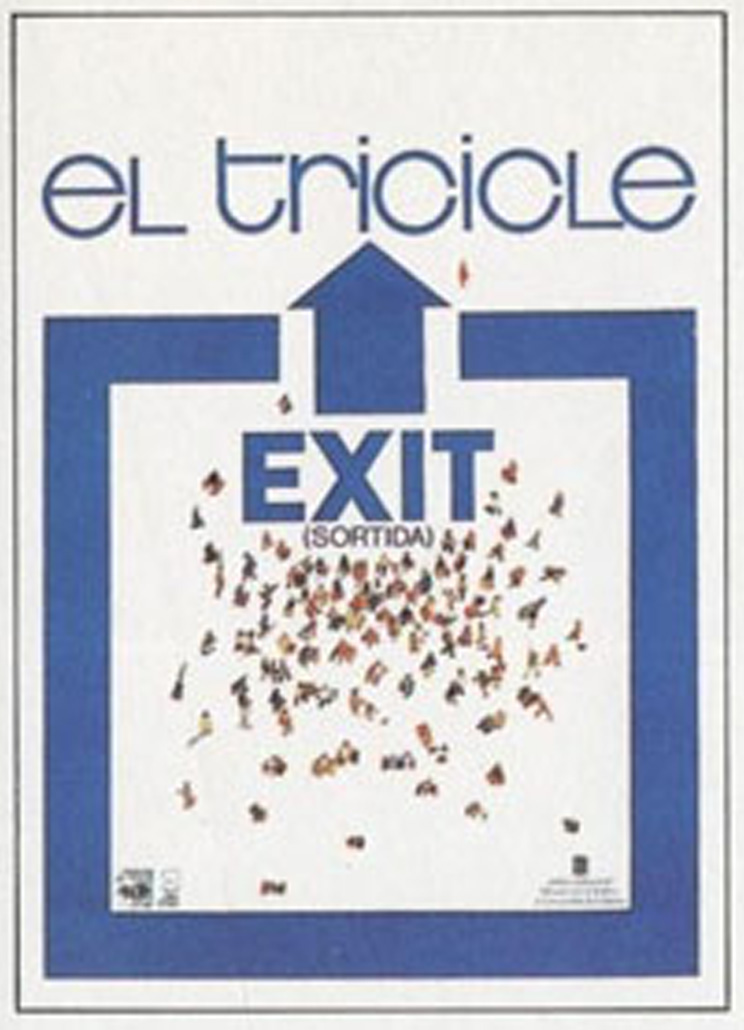 Exit is our first single theme show. The action takes place in an airport and inside an airplane. More than thirty characters (pilots, tourists, stewardesses, executives, retired people) move constantly through these two spaces played by only three actors.
The theme was so cosmopolitan and universal that it was the perfect letter of recommendation in England, Germany, Greece, France, Italy, Holland, Finland, Japan and USA. TRICICLE – edition 1984 Overcoming the most sceptical predictions, we created a show based on the human behaviour inside an airport. We took off through a selective theatrical galaxy reserved, exclusively, to physical theatre.
We no longer do mime-clown, we do "physical theatre". The opening was on March 13th 1984 at the Sala Villarroel in Barcelona
I love that for good things time does not pass. And now with my 5 year old we can laugh together. It's wonderful.