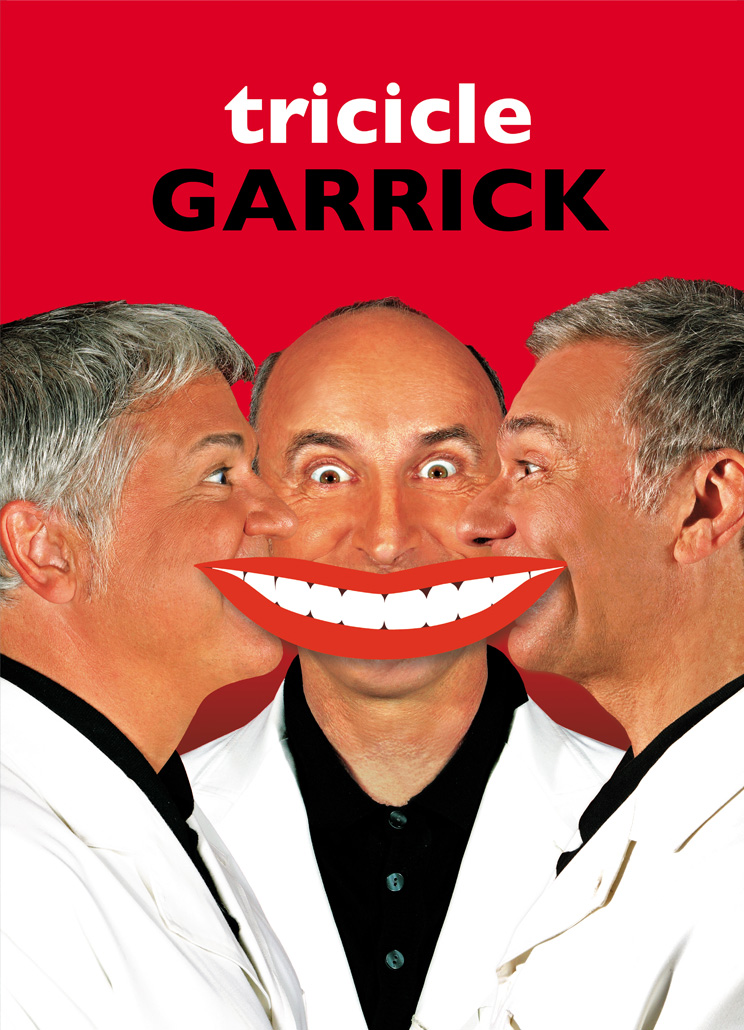 David Garrick was a famous 18th-century English actor. He was such an extraordinary comedian that doctors would recommend their patients to go and see him in action as a kind of magic remedy capable of curing any grief-related ailment. In moderns terms, we could say that Garrick, albeit unwittingly, was the world's first laughter-therapist.
Now, well into the 21st century, when it has been scientifically demonstrated that children laugh approximately 300 times a day, as opposed to the adult average of just 15 times a day, we hereby proclaim ourselves Garrick's humble followers and offer this tribute-show that simply (simply?) seeks to make the audience forget about their problems, abandon their masks, and laugh with the 400 muscles that are said to come into play when a person bursts with laughter.
«In this show, the trio of comedians persevere in their base of observation of daily life and the problems that arise, as well as in characters turned upside down by their particular humorous point of view to imitate, exaggerate and be inspired to recreate completely surreal worlds.»
I hear my son's laughter and I see your gags and the truth is that it is comforting in these gray times to see how laughter is the perfect medicine for all ills. My son is already telling me from the couch, to put another DVD when Manicomic is over. Greetings and to always continue in the gap.
Carlos Bacigalupe, El Mundo
«Kings of onomatopoeia, the actors articulate in the present appearance a sample of basic words, just sounds from an elementary and everyday morphology. The point is to laugh and that laughter acts as a therapy that cures everything.»
An hour and a half of continuous laughter, my children had a blast as soon as they knew you were coming, they wanted to go, they had only seen you on video but you have won two more fans live. It is wonderful to see how after 31 years you continue to enjoy on stage, there is no one like you.
Imma Fernández, El periódico
«Doctors of humor for 27 years have returned to heal, during an hour and a half of treatment, the discouragement that consumes us in these times of unsustainable development.»