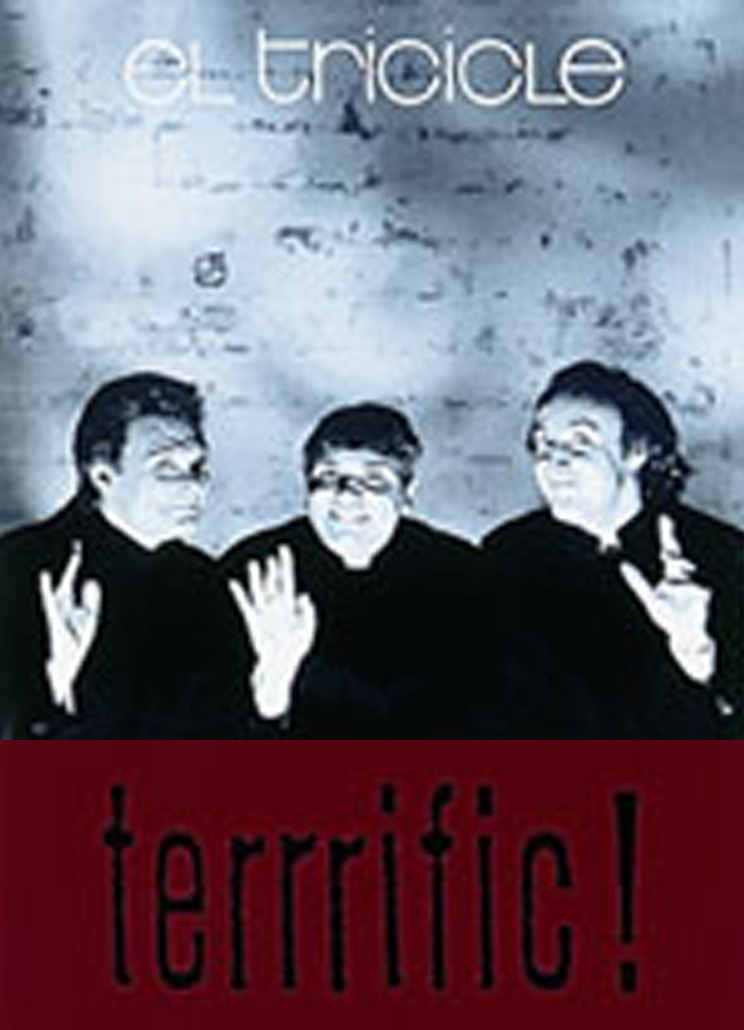 In Terrrific, Tricicle proposes a fun journey through the "house of terror", in which the three actors are both visitors and residents, also in charge of embodying the various characters that appear and cause "fear" in visitors.
This past Sunday we went to see you at the Olympia, and I wanted to thank you for making us spend an unforgettable afternoon. We left with jaw pain and a smile that has not yet been erased from our mouths.
Great, you have overcome! After seeing all your shows we thought we would laugh, but not so much! You have achieved the maximum rate of DRS (Density of Laughter Per Second). Thank you very much from Barcelona!
Thanks for your humor, you guys are great. I'll see you again, I'm sure of that!
How great you are! As a child I don't know how many times I got to see Terrífic, I loved it! Thanks a lot.