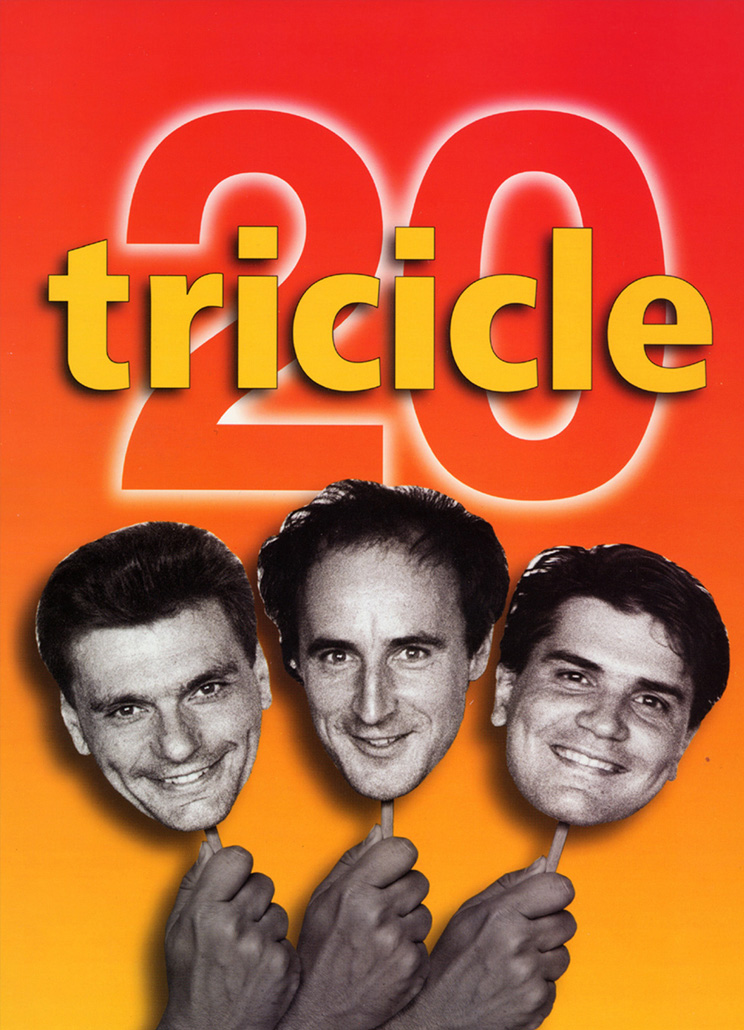 Tricicle celebrates 20 years of existence as a theater company and, for this reason, we want to celebrate it with the ones that made it possible: the public.
Tricicle 20 is an interactive show that we have been rehearsing for more than 20 years.The interactivity consists of offering 20 sketches that we have chosen among all the ones we have done, you choose the ones you like the most, we do it, you laugh (preferably) and we thank you by making more sketches outside the program. If the theater is always a unique and unrepeatable event, this show is even more so.
I saw you for the first time on your 20th anniversary at the Arriaga Theater in Bilbao and I loved you (despite being only 9 years old) thanks to your humor for all ages and your great ability to express and transmit. Thanks for the originality, the show and the physiotherapy session. Eskerrik asko Tricicle!
We had a great time. We are still laughing when we remember the work, as it happens with all the previous ones. You are awesome!