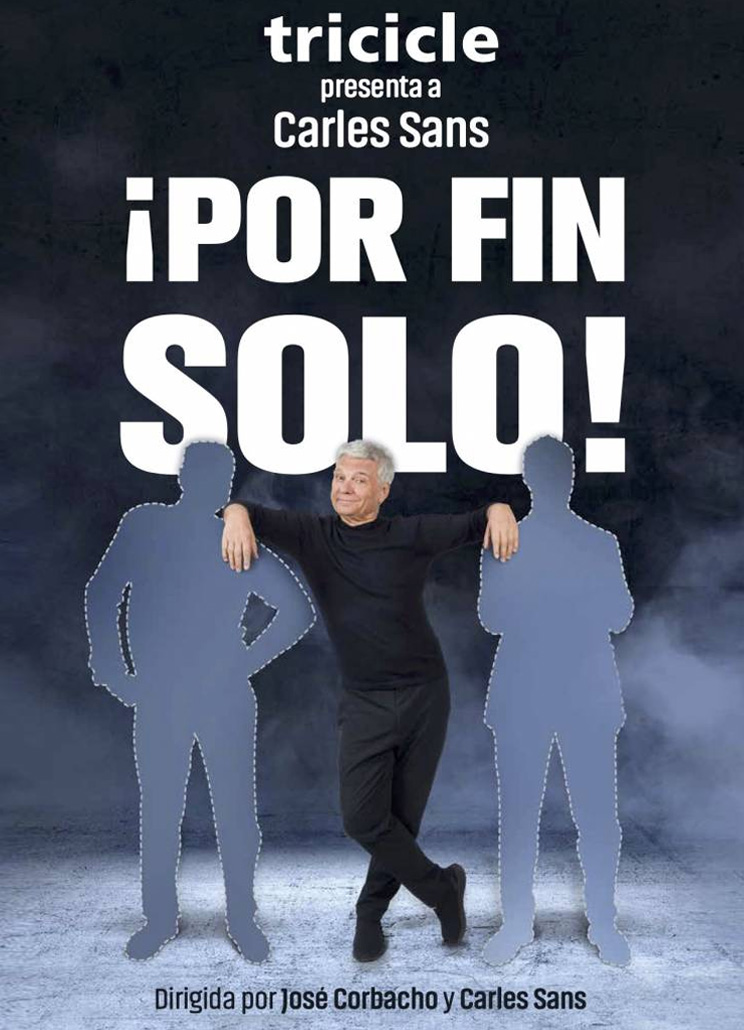 Now that Tricicle is taking an indefinite break, Carles Sans, after 40 years of silence, goes solo with his new show, FINALLY ALONE!. Now Carles is free to share a lifetime of humorous professional and personal anecdotes of his time in the theater and beyond in an intimate environment with his biggest fans. Hilarious stories about convincing his partners to form a company, his early experiences with girlfriends, or how he managed to have a conversation with his doctor while undergoing a colonoscopy. He also tells us about the first time his parents saw him perform with Joan and Paco in Barcelona, ​​or when they sucked their ears while performing in Japan and also about the memorable experience in a plane while being absolutely terrified of flying.
This is the show that all the fans of Tricicle should see because it tells of the ups and downs of this beloved company which has set audience records wherever it has performed. FINALLY ALONE! is a show based on the real events that shaped Tricicle into the company that is part of the emotional memory of our country.
In FINALLY ALONE! It is not only what is said, but how it is told. Carles Sans combines physicality with spoken word to tell stories and create an unforgettable gallery of characters to create an endearing empathy between actor and spectators. If you loved Tricicle then you won't want to miss, FINALLY ALONE!.