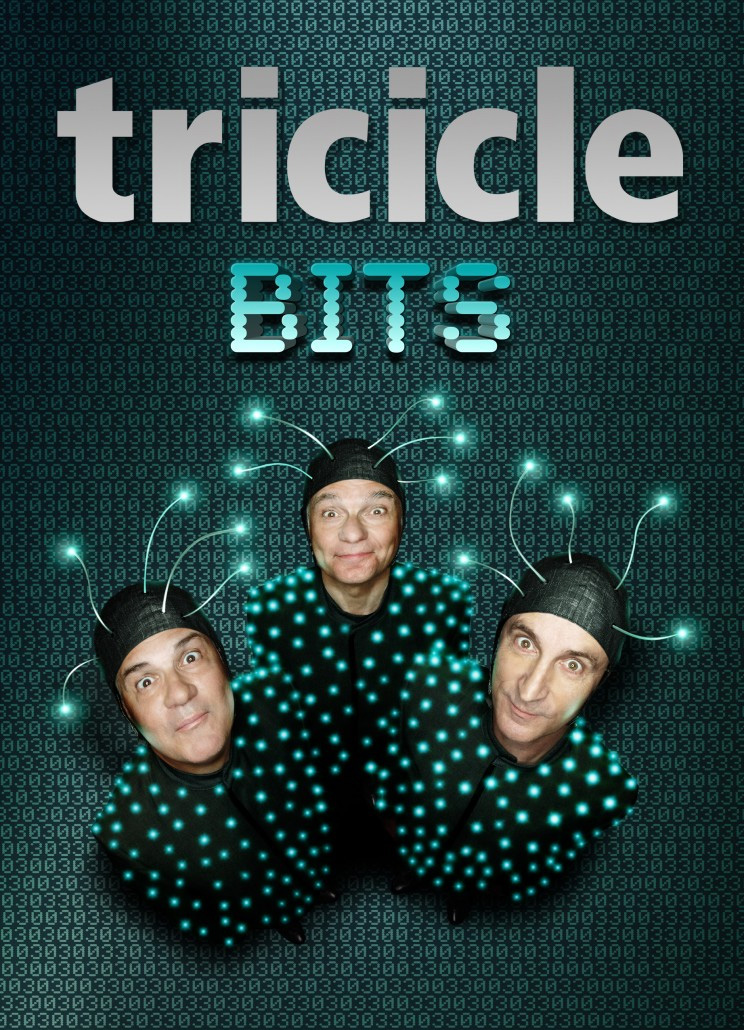 Every time we conceptualize a new show we always go back to our old drawers where, over time, we have buried many ideas we found interesting at one point or another.
This is what we will have to do at the end of 2011 when we start working on a new show. We can anticipate three things about it: We will perform in it, it will be a physical comedy, and Lola Herrera won´t star in it.
So now we have our scaredy faces on, thinking that – once again- we have to find new great ideas in order to come up with a show that will be up to everyone´s expectations…
We will keep you posted…
Bits a digital comedy written in trinary code
When I saw you for the first time on television, in LA 2, I couldn't stop crying with laughter. Since then I try not to miss any of your shows. So this new one I am eagerly awaiting. Thank you very much for giving such good times to the lives of many people.
Julio Sampalo, El diario de Cádiz
"Intelligent but not at all pretentious, the Catalan trio gives a good overview of the stupidity of the digital universe and what is known as the" Information Society "in their new show, Bits."
Jesús Ruiz Mantilla, El País
«The Tricicle brand: so spontaneously a bearer of happiness, an absurdity to laugh at and an everyday mirror. Until today it has lasted filling theaters based on a string of shows such as Manicomic, Sit or now Bits.»
Miguel Ángel de Abajo, ABC
«The staging and the work of Tricicle do not disappoint. They display a very rich succession of gags that, like links, are continuously chained, causing the viewer to laugh for their originality and fluidity.»